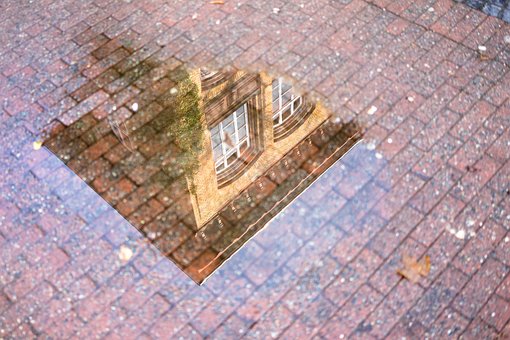 Relative Health
Wind-sail cutting     
into the lake, tipping.
Kayak paddle dipping down
up, down. Calm water whispering
to a rock. Walkers stride
across the boardwalk. Runners
and bikes. A flat stone.
A skipping child. Without pain
today, my body delivered
me to sunlight. She is
the only body I have.
Writing
Sometimes I skip pages in my journal
like skipping rocks, except I can go back
and fill them in.
And gravity will not sink them.
They're buoyant—my thoughts—
and the spaces  in between them.
A friend's mother owns a cottage
on a pond which is being slowly overgrown
with lily pads.  One day, it will be a marsh
and the dock will be drowned in mud.
The frog-song will be exquisite.
I go there, sometimes, to this
future marsh—and it doesn't  matter
that I live in the city,
or that my nightly serenade is the neighbors'
drunken squabble, or that the frat boys
spill out across the street shooting
each other with pop guns—there is a marsh
I go to, filled with bullfrogs. The water
is closed in with reeds, and sometimes fog,
and always you are there
with your small stone, and the thin path
you create, magically, through the water.
Small black candle
on a tea saucer, wax dripping over cream-colored
china, walls graying in its shallow light. The shadows
shift, and I shut my eyes, hum. A glacier melts
on the screen at the other end of the room. There are
five days of footage circling in the pixels. Ice cracks
and plunges into a cove. Seals bob up and down
to the mournful sound of ice and rain. I hum in just this
mournful way. The candle burns bright—melts away.
A minute to seven
and the light comes up misty,
rained upon, still sounding of crickets.
All night, I woke on and off to their trill
and the fear that I'd rise too late for this—
the only practice I know to hold
with my small and sufficient god.
But I came to on time, and as I finish
this pre-dawn séance, the garden
emerges out the window. The rain falls
barely. My cat listens at the door
for the scratch of my slippers,
my rousing to feed her.
I've sat here for more than an hour
and am quietly in love with the morning.
Whatever terror is in the world today,
may we meet it with a gentle rise.
All poems copyright Lizzy Fox, 2018.
Publication History:
Relative Health  first appeared as the cover art for In Residence magazine (2017), a publication of the Vermont College of Fine Arts.
Writing & A minute to seven forthcoming in Cosmographia Books' 2018 anthology
Valentine's Day & Small black candle first published in Pomeroy Poets 2017 Anthology